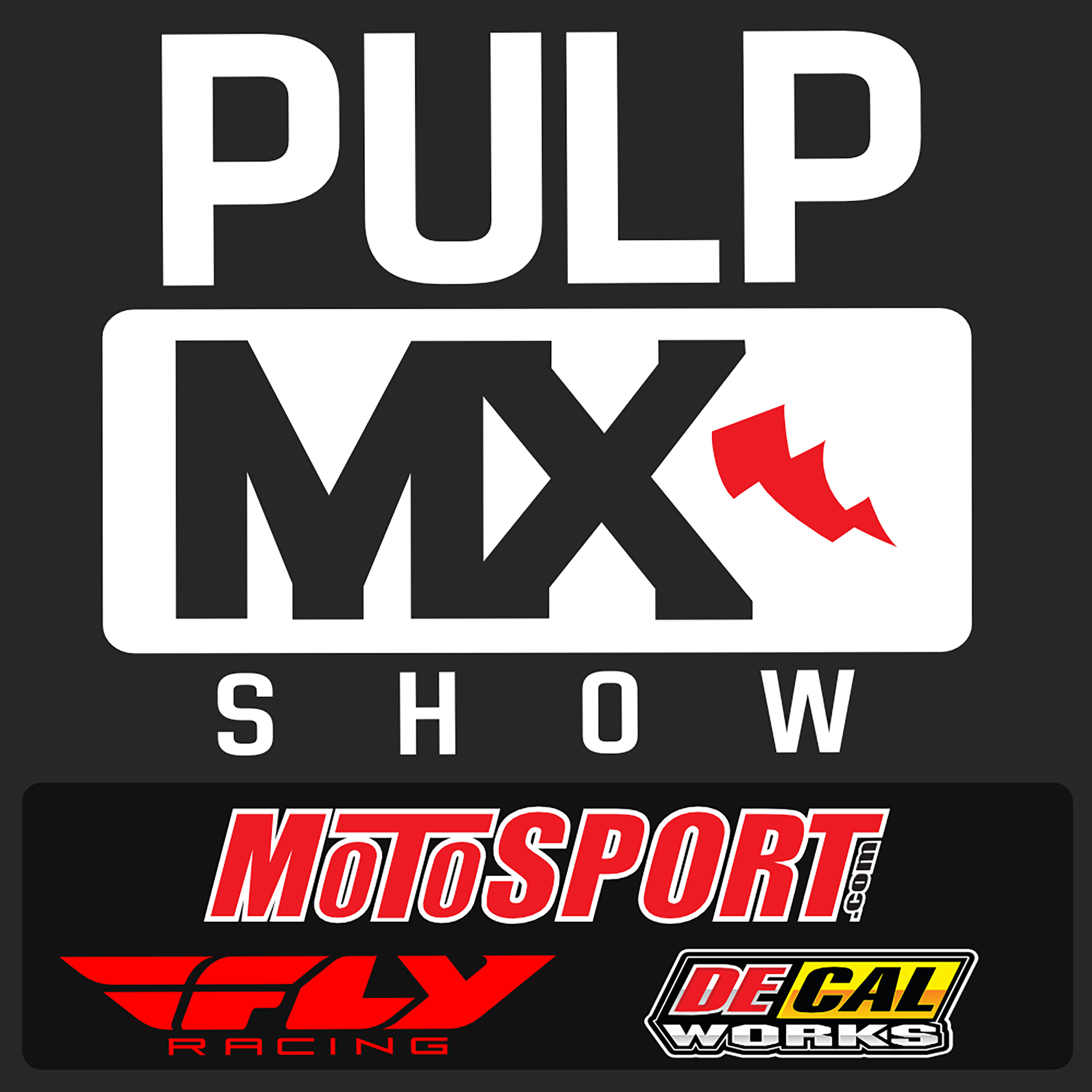 Show #503 – Eli Tomac, Justin Brayton, Wil Hahn, Kyle Chisholm with Wes Williams and Troy Bendgen In-Studio
Eli Tomac secured his second 450 SX title this past weekend in his home state of Colorado. He joins us to talk about the many changes to his program for the year that added up to a much needed change to his program and lead to immediate success. Justin Brayton talks about heading into the final SX of his impressive career and. of course we tap into Weege's ACL surgery. Wil Hahn is on to reveal some news regarding him in the PulpMX Privateer race coming this weekend in SLC and of course we'll touch on his TLD Gas Gas gig and Barcia. We have Wes and Tory from Vurb Moto in helping keep the show on the rails!
16:00 – Can Roczen get through outdoors?
31:40 – 1:00:40 – Brayton
33:30 – Hunter vs Craig
38ish – Brayton discusses retirement
55 – What has evolved most in terms of technology?
1:02:00 – 1:28:30 – Tomac
Immediately Tomac discusses winning Championship vs previous sx championship
1:07:20 – Tomac divulges knee injury information
1:14:20 – Tomac says MX is a contact sport so that's why they keep injuries secret
1:33:20 – Jason Thomas
1:37:20 – Denver wasn't great, low vibes, bad track
1:44:40 – Points battle for 3rd
1:49ish – New and improved Anderson discussion
1:54:45 – BBMX and Mcelrath
1:56:30 – Dungey return
2:34:50 – Wilbur
3:04:30 – Wilbur on the 250 rule affecting J.Cooper and Nichols
3:11:30 – Manscaped read
3:22:40 – Eks Brands
3:31:20 – Race Tech Rant
3:35 – Troy Dog Story
3:47:30 – Chiz
4:15:30 – Why no Red Bull Moto spy?
4:28:10 – Mavtv plug
4:28:55 – Looking forward to SLC SX
4:48:40 – Tweets
4:54:45 – Suzuki pulling out of Motogp and putting money into mx/sx tweet question