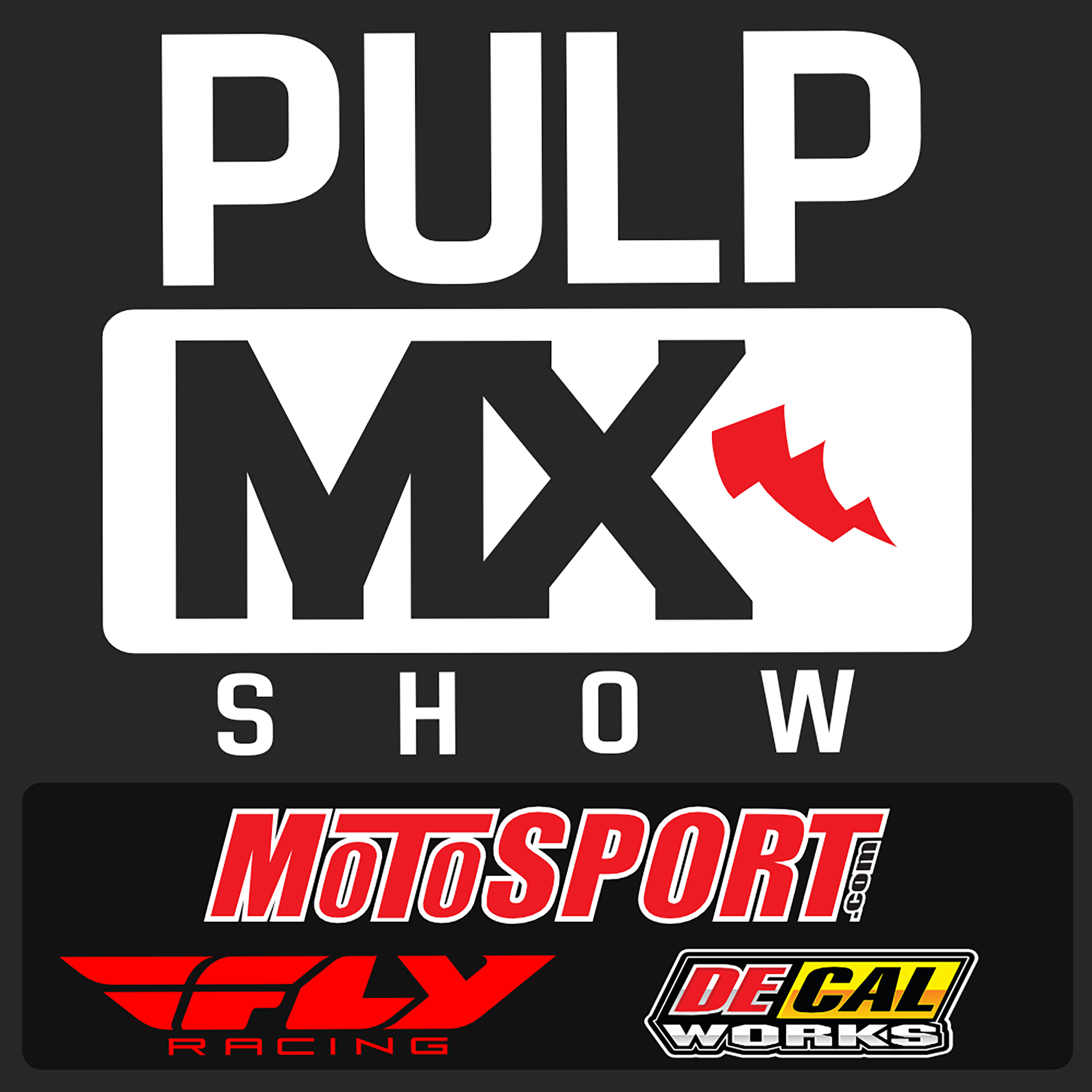 Show #495 – Jeremy Martin, Mike Muye, Wil Hahn, Lewis Phillips with Paul Perebijnos and Charles Castloo In-Studio
Mike Muye of Feld Motorsports joins us to explain how they came to the decision to let PulpMX have a Privateer Championship finale in Denver. Jeremy Martin is on to talk about his Supercross season through 2 two rounds. Lewis Phillips of MX Vice is on to talk all things Euro in a suave accent. Wil Hahn is on for the typical Wil Hahn comedy hour and we have Paul P and Charles Castloo in studio. Great showwwwwwww!!!
07:40 Triple crown discussion, Anderson and Tomac both have positive takeaways/3 "winners" at Arlington
20:00 – Jett and Forkner
31:40 – Mike Muye
1:03 – JMart
1:35:50 – Lewis Phillips
2:30:00 Race tech rant (dipping finger in sauce)
Another rant – triple crowns
2:41:10 – Eks Brands
Eks brand 2:45ish – make more being lower level 450 guy than top 250 guy
3:08ish – Steve thinks Wilbur drop is actually Wil
3:33:55 – What is going on with Kenny?
3:55:10 – Trivia contest
4:1500 – Tweets