I was doing some cleaning/maintenance in my shop the other day and realized that there are a few things that I use that maybe aren't the most popular, but still have a ton of value in my eyes. These five hidden gems below are just a few of the things I incorporate into my weekly riding schedule at some point. If you have a hidden gem in your shop/garage, let me know about them through email at kris@keeferinctesting.com.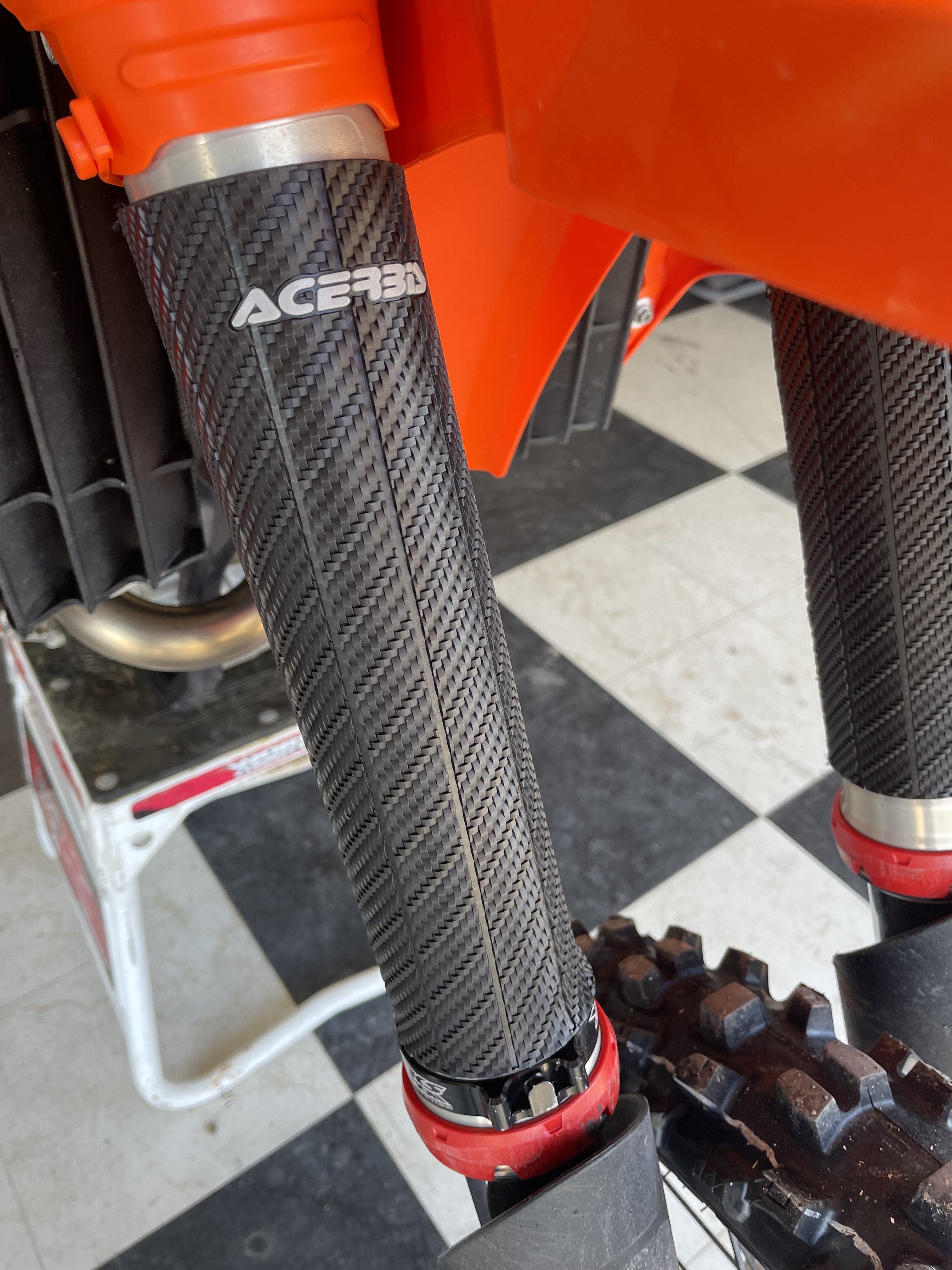 Acerbis Fork Guard Protectors: I stumbled across these one day while browsing the Acerbis website. The roost at Glen Helen is brutal and it does a number on the fork tubes. Nothing is as crappy as seeing chunks in your new fork tubes from flying rocks. These rubber fork protectors with carbon effect finishing protects against track debris and reduces wear to the upper fork. The velcro strap closure system makes installation easy and will fit any fork from 43-48mm. For 25 bucks this is a no brainer! Every time I go to GH, these suckers go on my forks! Get yours at acerbisusa.com.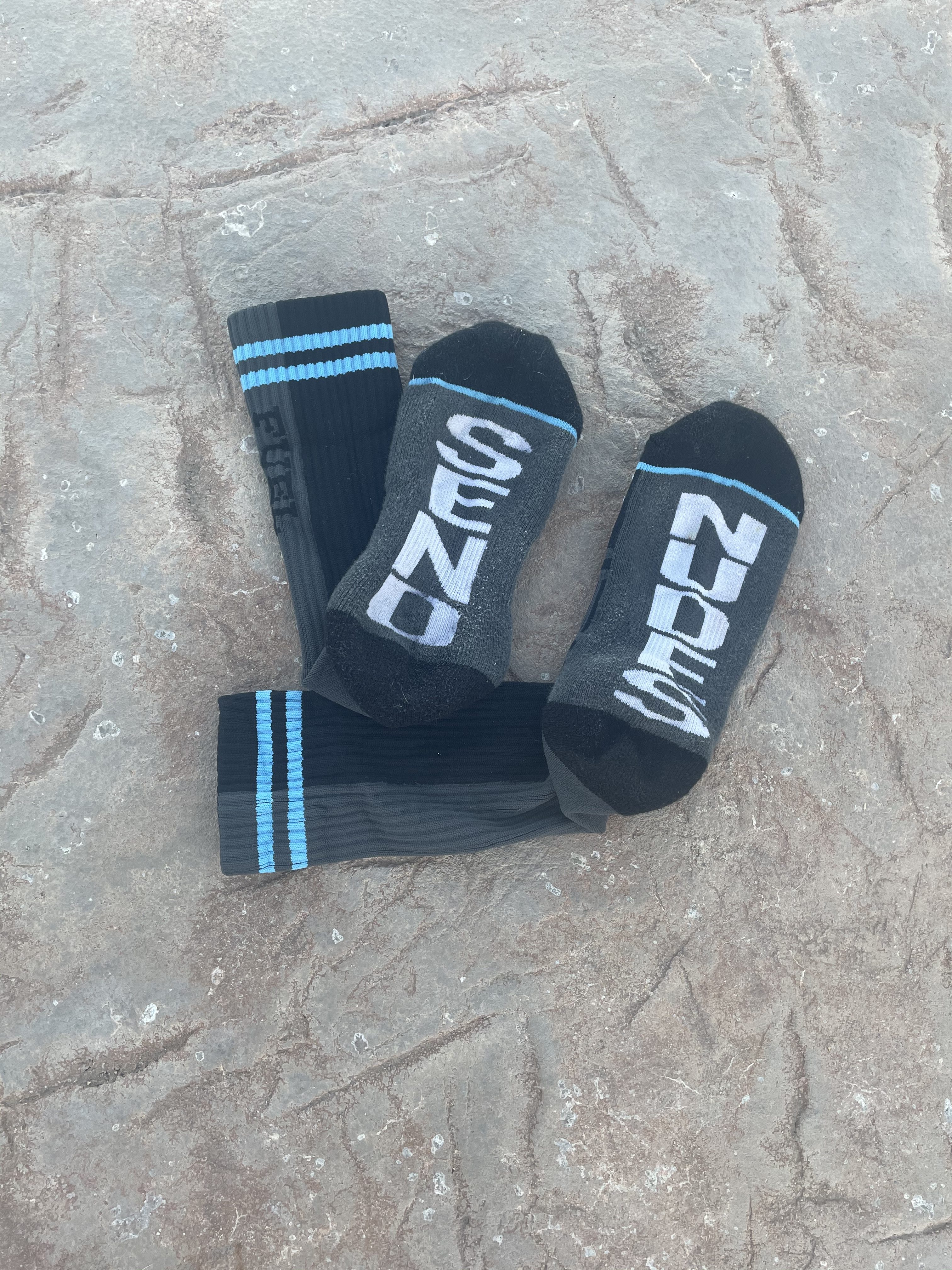 Fuel Socks: The Fuel brand has been around a while, but I haven't used their socks up until recently. I am a picky SOB when it comes to motorcycle socks and hate it when I have a nice new pair of socks and then after I wash them, they become hard and crusty. If there is a place I sweat the most on my body, it is my feet. The Fuel socks have a moisture wick fabric, odor blocking fibers, are ultra breathable, don't sack out over time and are soft on the feet. These have been my go to socks for the past few months! Check them out over at fuelclothing.com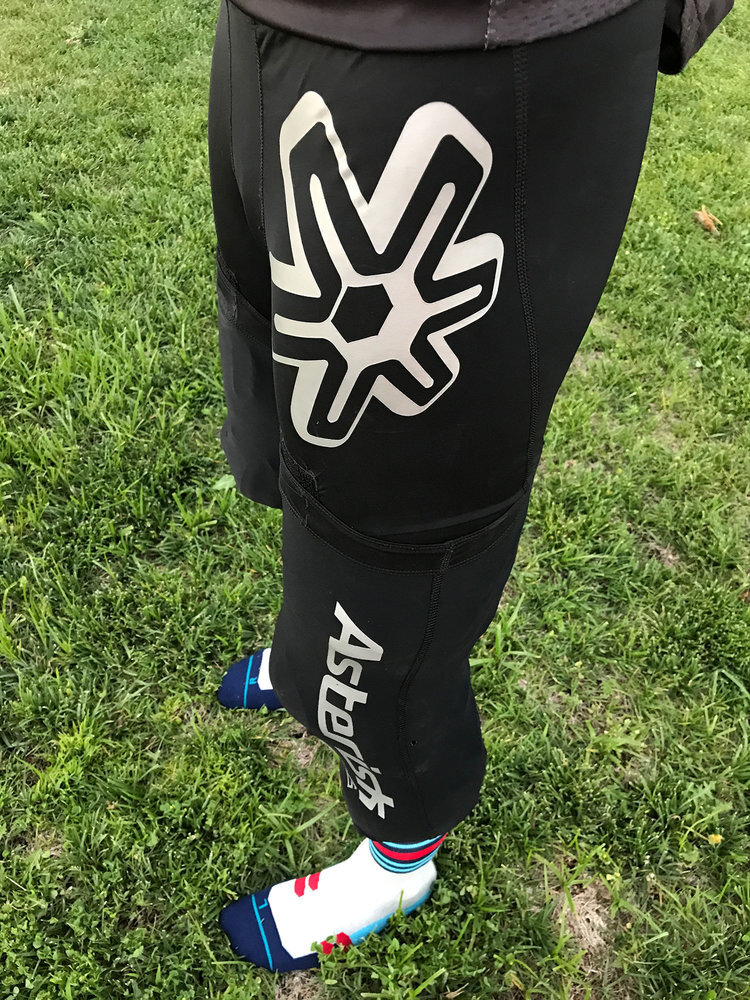 Asterisk Zero G Pant: Before the Asterisk Zero G came along I was always pulling my knee braces up during a long test day and I was tired of it. Not only did my knee brace slip, but more often than not they would dig into my knee and gouge the crap out of them. No matter what knee brace I had (and I have tried a lot), they slipped during the course of the day. The Asterisk Zero G pant is a base layer compression pant that encompasses the knee brace to help keep the brace in place against your leg. The extra long length of the pant can fold back up and over the brace, traps the brace and a Velcro enclosure (located at thigh area) holds it all together. So simple! Why didn't I think of this?! Not only does it keep your braces in place, but you also can tuck any excess laces you have inside the pant (if you are old school and use lace up knee braces). If you're up to date and have Velcro straps on your braces, those will not get caught on the liner of your pant and make life much easier. The Zero G pant is designed to make it simpler for all of us to slide the pant over the knee brace, as well as allowing the brace to move with your legs without restraint on the bike. For durability the Zero G pant features a Cordura Built-in Gear Guard (to protect the riding pant from the knee brace hinges) and it also has Anti-Rotation Tether Slots for riders that tether their knee brace to the boot. If you are not running Asterisk knee braces, it doesn't matter, because the Zero G pant will work with any knee brace that you are currently using. If you're tired of your knee brace sliding down, getting hung up on your riding pants and having to adjust them several times a day, do yourself a favor and pay the $89.00 for the Asterisk Zero G pant. It's one of my top 5 things that I must have when I ride and I am pretty picky. You can order your Zero G pant directly at asterisk.com.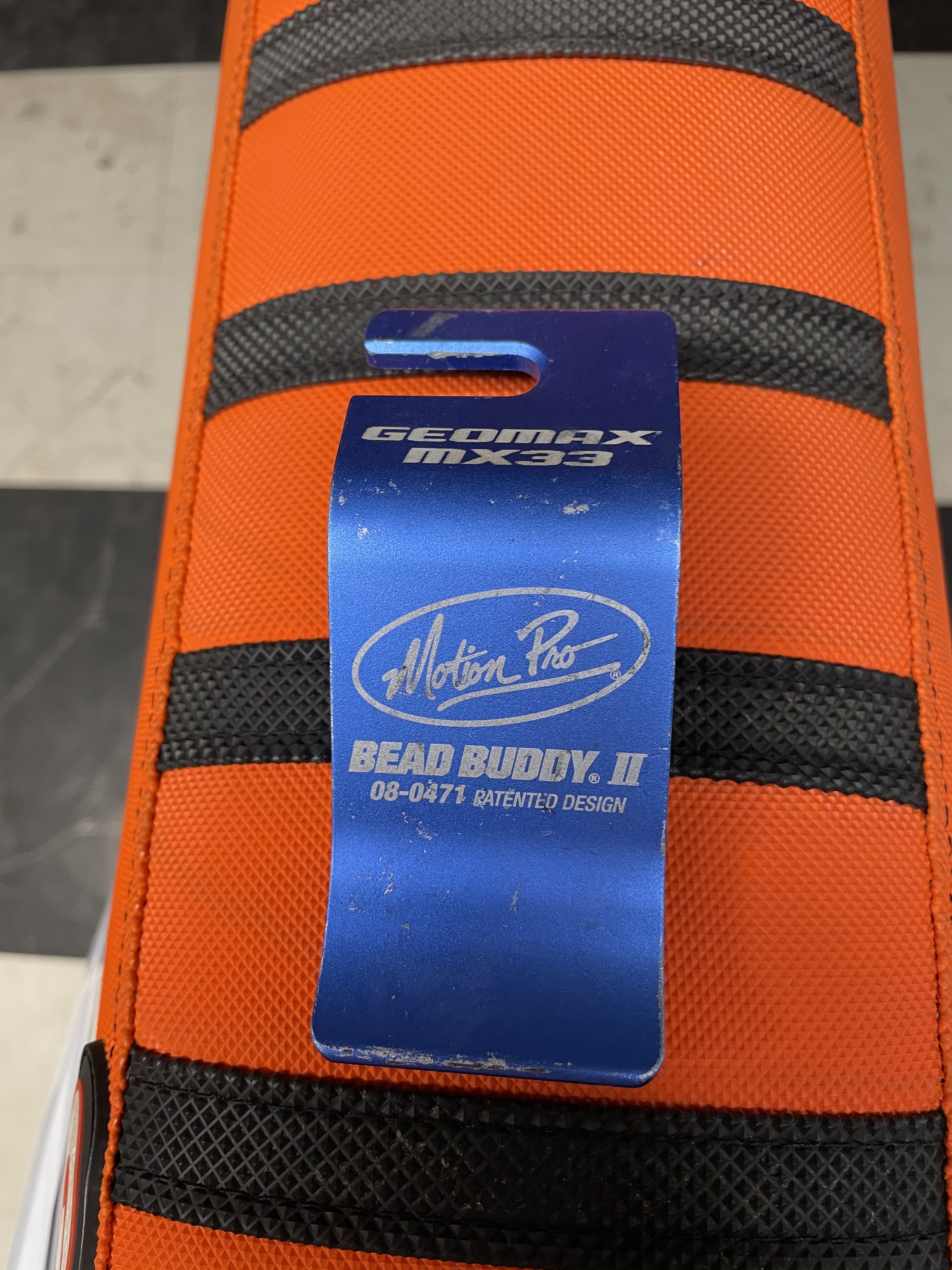 Motion Pro Bead Buddy: The Bead Buddy II from Motion Pro is more than just a simple and compact tool that reduces the effort and complexity of changing a tire. In addition to their new curved shape, the Bead Buddy II is made from aircraft-grade 6061 aluminum, so they are lighter and stronger than the original Bead Buddy. The new Bead Buddy II is a single aluminum extrusions and their curved design protects the rim, refines the path that the tire follows, and reduces the effort of changing a tire. The Motion Pro Bead Buddy II is a handy tool that you can't be without. Even though I don't change a ton of tires on my own, when I do this is the tool that I am searching around for ASAP! Look at all the Motion Pro products at motionpro.com.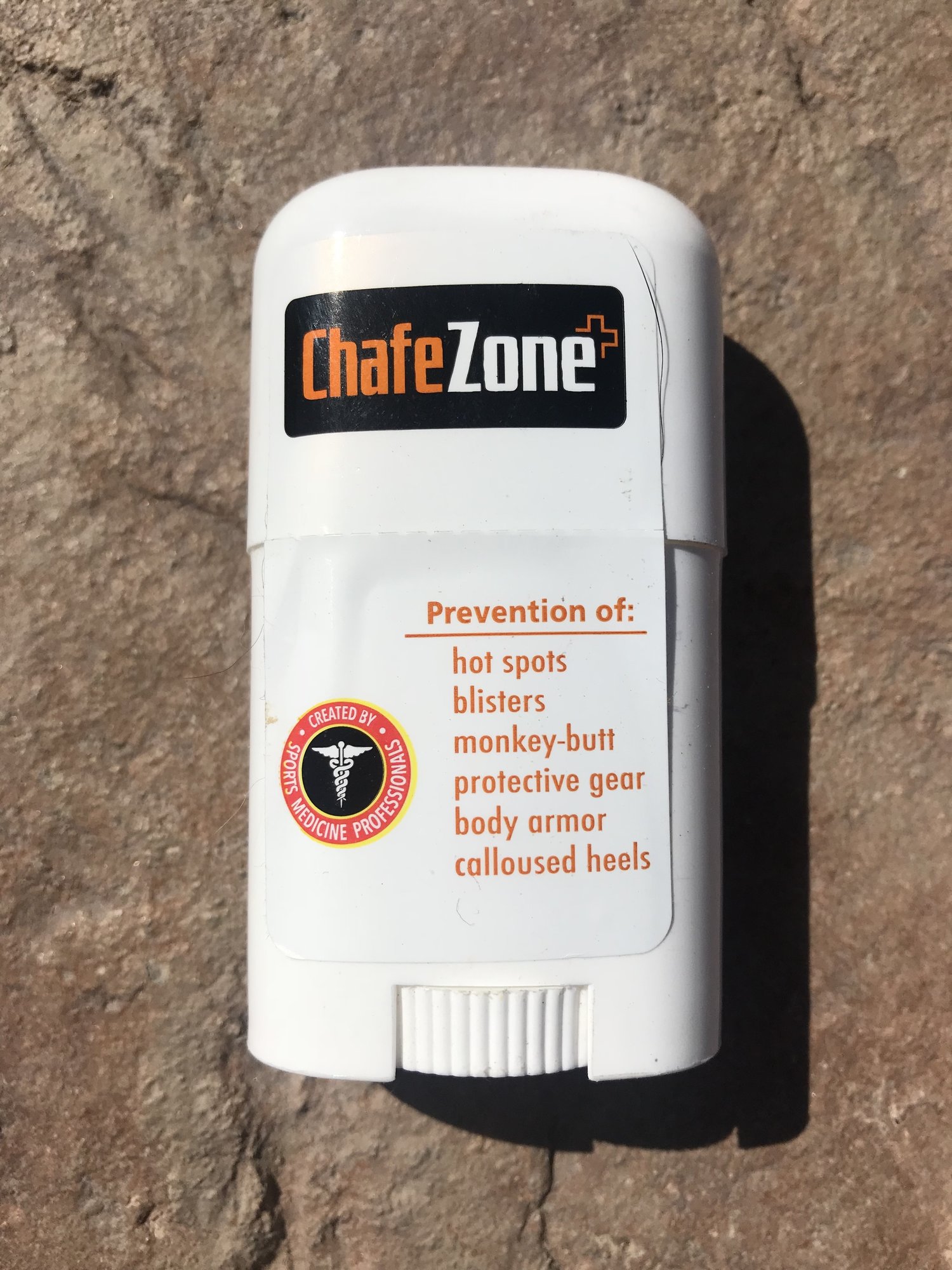 Chafe Zone: I have been using ChafeZone when I know I have long days on the bike or maybe coming back from not riding in a while (which doesn't happen often). I stumbled on this stuff a couple years ago and it has been one of the first things I put in my gear bag when I go to the track. ChafeZone prevents monkey butt, blisters and chafing. How you ask? I don't know, but MedZone's ChafeZone is made up of oleic acid, safflower seed oil, linoleum acid, palmitic acid, myristic acid and brag officinalis seed oil.
I first started using ChafeZone on my hands on long durability testing days to prevent from getting gnarly blisters. It worked so good, I then started to put it in other key areas to prevent me from getting monkey butt and rashes on my rear end. I would literally get holes in my butt from aggressive gripper seats (think Husqvarna and KTM 450 Factory Edition seats) and would have to stand up on the pegs by late afternoon on long testing days. Sitting down would just make me cringe! Once I decided to try ChafeZone, I would religiously put it on in the morning before I left for the track and would be good to go for the duration of the day. ChafeZone goes on your body as a solid but quickly turns into a liquid that leaves a slippery feeling. Sliding your gloves on your hands after applying is kind of a foreign feeling, but once out on the track I quickly forgot about it and it didn't bother me.
The good news is that once you apply the stick to the areas you want, it will not rub off all day. The bad news is that it is a pain to get off and takes some effort to wash away. A shower once at home will handle the residue, but if you want it off while you're at the track, it is tough to get off. You must use soap and water and really get aggressive to get the stuff off, but hey the stuff works and it's one of only two products I use to keep me from getting blisters and chafing (the other is Bag Balm). A 1.5 ounce stick ($12.99) lasted me about two months (riding four to five times per week). If you're a die hard rider and want to log the motos or the miles this ChafeZone stuff works very well. It's easy to stick in your gear bag, just make sure it doesn't get to hot or it can melt. Getting it off your gear bag is even harder than getting it off your skin. You can go to medzonecorp.com to get yours or you can go to Amazon and  order it through there. Thank me later!