Thanks for another successful year here at Pulpmx.com, below are the most read stories we generated in 2021 and some words from the men who wrote them. Then I asked Blaze to write something about the stories that, no matter what, always are in our top ten overall of the year.
Ready…set…go!
1-Top 6 Mods to the Yamaha YZ125
Keefer- Two strokes for the win again! I mean when you talk about mods to a two stroke, you know there will be eyes on it! The funny thing is that I actually liked riding this bike! The YZ125 brings me back to my teenage/early 20s and the mods that I talked about are the same mods I did to my bike several years ago! Oh and did I mention that I got the number 1 article again, Steve! I smell a raise coming… Just sayin! Wait… 6 out of 10 articles are mine! HUGE RAISE! HUUUUUGE!
2-2022 Yamaha YZ Two-Stroke Line-up!
Keefer- Shocking! More two strokes. Maybe I should just make an all two stroke Keefer Inc. Testing page. Yamaha introduced a an all new YZ125 and a YZ250 that is mostly cosmetically changed, but still has more rear wheel traction than the 21 YZ250 with the intake change.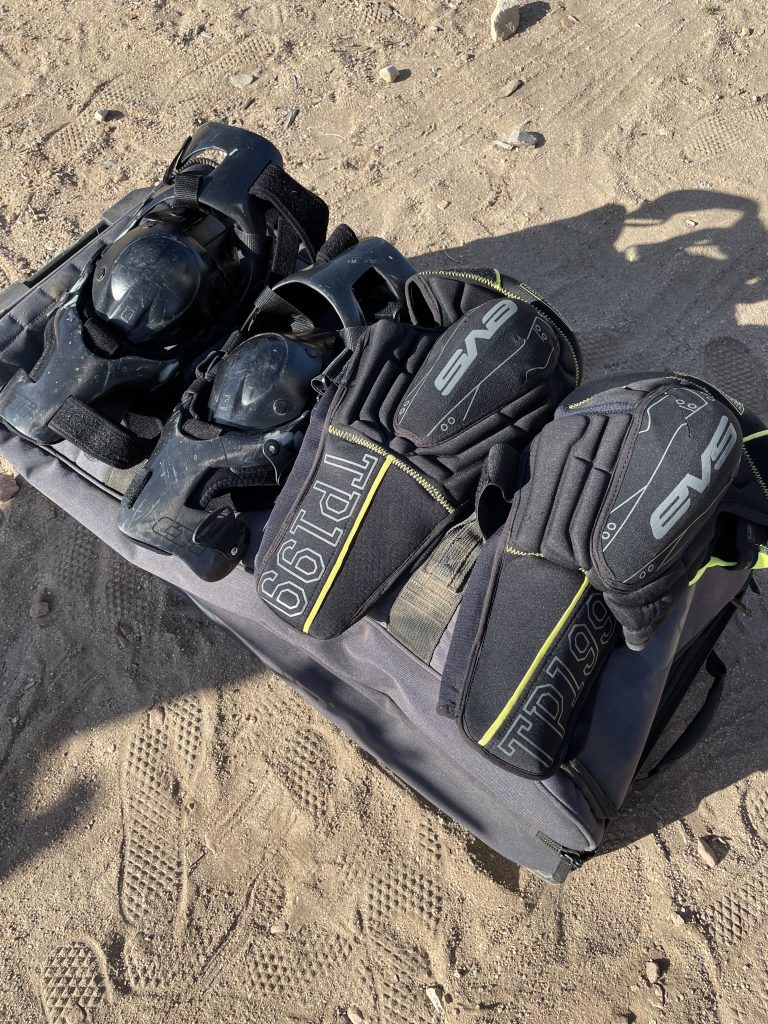 3-Knee Pads or Knee Braces?
Keefer- This one hurt! Literally! I decided to sacrifice my knee for you people to see if Ryno was full of shit or not. Comes to find out he wasn't completely full of shit! I did feel better without knee braces on the bike but ended up tearing my MCL/meniscus without them. My knees were wired for knee braces for so long that I don't think my legs were strong enough for the pads at my age. Needless to say, I am sticking with the CTi's, but I will say the EVS TP 199 pads feel awesome!
Matthes- Yeah, this was easy to see. Honda CR500's are all the rage these days and I finally completed my own Project 500 this year. I chronicled the build for you guys and explained the different choices I made along the way. This bike is WAY cool, it's definitely the coolest project bike build I did amongst the four, that's for sure. All hail the mighty 500's!
Matthes- Catnip for people, that's what these stories are. Promise some industry people some anonymity and let the page views fly! These are fun to do but a bit hard to put together to get people to agree to want to do it and then to try and make sure you're asking the same questions to get the same answers, etc. Not that much fun to build but fun to read. I thought all the answers were pretty tame also compared to past versions.
6-Mods that will make you lover your 2021 CRF450
Keefer- The most confused 450cc motorcycle there is out there, is the 2021 CRF450R. I can walk outside and look at this bike and it makes me want to ride. That is until I ride it! I have figured out some tricks that will make you less frustrated with your bike and I knew putting those thoughts to the keyboard for you all to read would make for a top ten article and it did!
7-Maxxis Classic Steel- 1994 CR250
Blaze- First of all, I want to say how honored I am to once again make the top ten of our most-read articles on PulpMX.com this year. This year marked my tenth writing for Steve at PulpMX and I want to once again thank him for giving me this opportunity all those years ago.
As to why this particular article made the cut, I don't think it is too hard to see the reason. Classic Hondas attract moto heads like a Poo Bear to honey and 1994 marks the high-water mark for 90's CR250Rs in many riders' minds. The 1995 machine brought with it a few controversial styling changes and some geometry tweaks that left some riders cold. In truth, all of the mid-nineties CR's are super popular machines to restore and because people use my Classic Steel columns as a reference there is a substantial built-in audience for this content. It probably also does not hurt that Jeremy McGrath was at the height of his powers in '94 and he kicked some major but on this machine. When you combine McGrath, Honda, and 90s nostalgia, you have a recipe for a lot of clicks, and I am glad that people seemed to enjoy reading this one as much as I enjoyed writing it.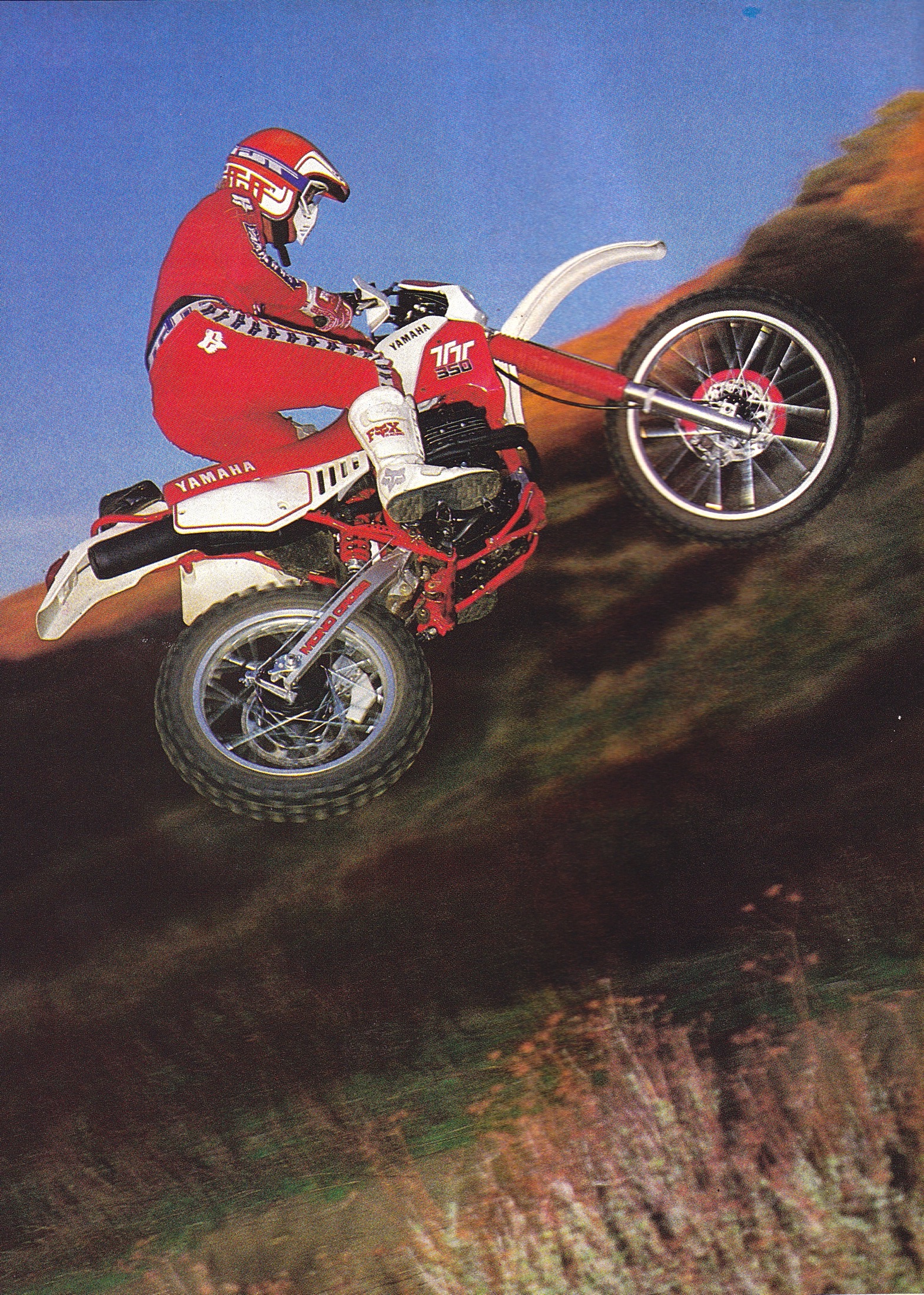 8-Maxxis Classic Steel- 1986 Yamaha TT350
Blaze- This one making the top ten is interesting in that the audience for it likely found it for different reasons than the 1994 CR article. Last time I checked, there was not a huge groundswell of restorers looking to bring long-lost TT350s back to life. Unlike the '94 CR250R, the 1986 and 1987 Yamaha TT350 is thought of as a bit of a failure. In spite of bing pretty darn good off-road machines, they only made the cut two years in the US market. They were always overshadowed by Honda's XRs and largely are forgotten machines today. Perhaps that is what piqued people's interest and drew them to read about the TT. Personally, I've always wanted one of these, but they are pretty rare today. Bikes like these are not the thoroughbreds that get all the press, but they are super interesting in their own way and certainly appeal to a huge portion of the off-road world who have no interest in a motocross track. Matthes always gives me a little side-eye when I turn in a Classic Steel on an ATV or off-road bike, but it is good to see that I am not alone in my love of these less serious classic machines.
9- First Look 2022 Honda CRF250
Keefer- Anytime you have an all new Honda come out, there is going to be eyes on it! I had a lot of development time with this machine and to me it is much more fun to ride than the CRF450R. Not to mention that we got to shred this new bike in the Pacific Northwest this summer!
10- Suspension Adjustment Guide
Keefer- I knew this article would be in the top ten! I told Matthes it would be in the top ten and he thought I was crazy! Suspension is complex and it's tough for the average consumer to get in that sweet spot when adjusting. Arming yourself with more knowledge makes like a lot easier. This article does that!
Bonus stories:
The History of Honda MX Bikes in the '90's
Blaze- Much of what I said about the 1994 CR250R above can be applied here as well. Classic Honda articles seem to generate more interest in general and the nineties seem to be that sweet spot where the bikes are good enough to still feel fairly modern while still tickling that nostalgia bug all of us middle-aged moto heads share. While none of the Honda machines in this era were perfect machines, none of that really matters today. People like to remember the good parts and most of these 90s Honda had a lot to like about them. Any way you slice it 90s motocross was awesome and articles about 90s motocross still seem to appeal to quite a few people in our audience.
Blaze-This was one of the first articles I wrote for Pulp way back in March of 2012 and it is pretty cringe to me now when I go back and read it. I keep wanting to go back and clean it up a bit, but I never have found the time. I think my writing has gotten quite a bit better over the last decade but there is still a lot to like in this article. I do think I was a bit hard on some of the machines, but I was trying really hard to be entertaining at the time and maybe I went a bit too far. That said, I am glad that people still seem to enjoy and seek it out. I'm sure most of that has to do with the title of the article which probably comes up a lot in searches. It is a well-known fact that you can't go wrong with the best or worst of anything when it comes to generating interest on the internet and the continued longevity of this article is living proof.