It's that time again! The top 20 most read stories on Pulpmx.com…kind of. As I've explained before, this the list of the top 20 original stories that were written in 2019 that were read the most. Because thanks to Google searches, Blazier stories about the top 20 best looking or worst looking bikes or some late 80's Honda's Classic Steel's are always in the mix but they're older. Also podcast tabs, Pulpmx Show archives…etc are always up there.
So we don't count those in these listings just because they're older or permanent tabs on the site. We're a stickler for the rules people!
By the way, the number one read story on Pulpmx.com is a Hoosier tire test…wtf? Must've been out there in the Google search terms or Hoosier must've shared it around the world or…I don't know. Weird for sure but hey, the numbers don't lie!
Thanks to Keefer, Blazier, Swizcore and even that Moser guy for contributing to pulpmx.com all year long and thanks to you people for reading the site!
And away we go…
1- Keefer Tested Hoosier Tire Test
Wow! I didn't expect this to be the number one article for 2019! I guess the attraction to rubber is simple for any man right? With the hype that Hoosier had with a new racing tire meant that a proper review was in order. The Hoosier tires are pretty damn good and have a unique compound feel to them. Look for more teams to be running the Hoosiers come 2020- Keefer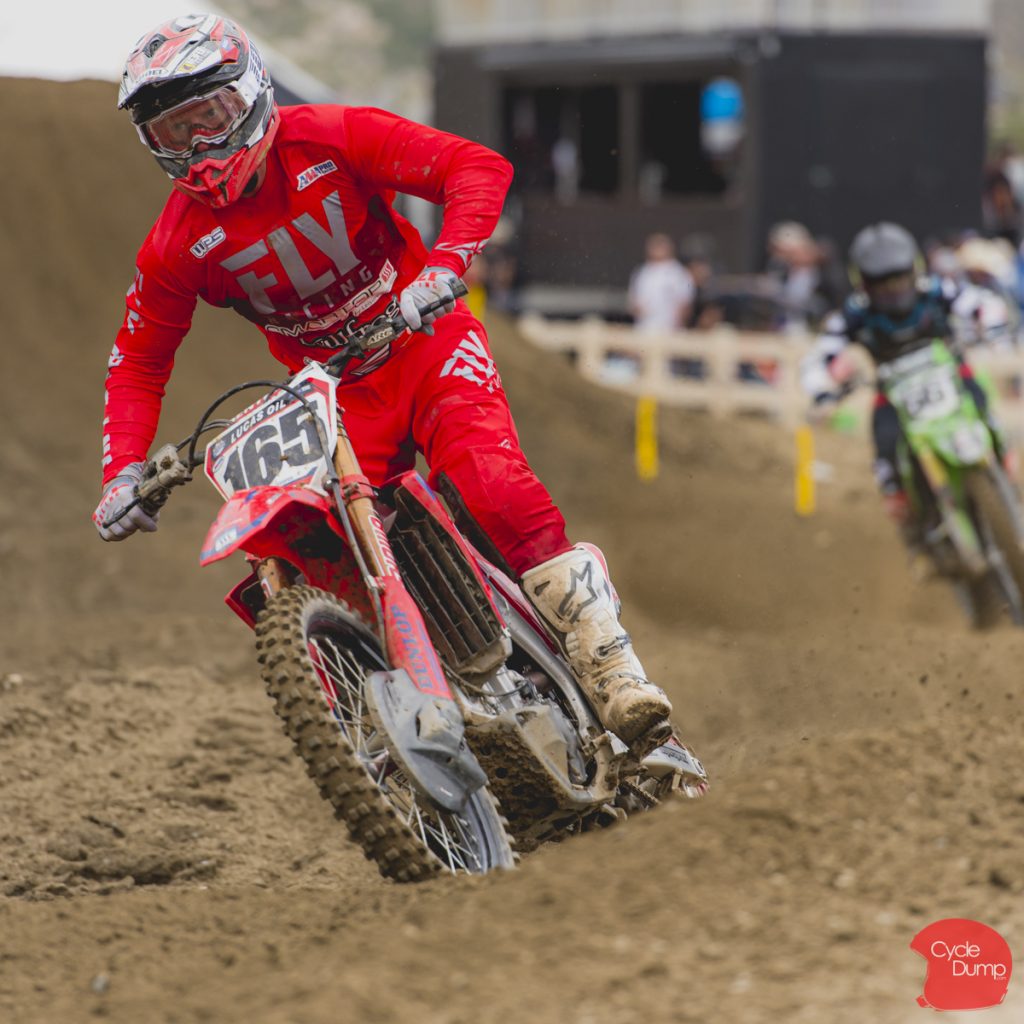 2- Keefer Daytime- Hangtown MX
Everyone loves to read about a train wreck and Hangtown was exactly that for me. Don't fret though we will be back for 2020, better than ever!- Keefer
3-Keefer Tested- Top 5 Mods on 2019 YZ250F
The 2019 Yamaha YZ250F is like a miniature 450 with all its torque. I really try to tell older riders (that may be out of shape) that the YZ250F could be the bike they have been looking for. Just because it's not a 450, doesn't mean that it can't haul you around the track faster than a 450 can.- Keefer
People can't get enough of what the riders and teams are going to do in the next year. Trust me, I know this by now judging by the amounts of Tweets, emails, texts I get about the situation. I write a weekly column for MX Vice guys (you should read their site) and touched on it halfway through the year and you people like that.- Matthes
5- Fly Racing Unveils the Formula Helmet
The guys at Fly worked for many years and sunk a million bucks into the development of this helmet. It became a game changer for them as well and you people wanted to read more about it. This story was just their PR and photos from their launch in San Diego before the race so it wasn't some sort of amazing story. Didn't seem to matter!- Matthes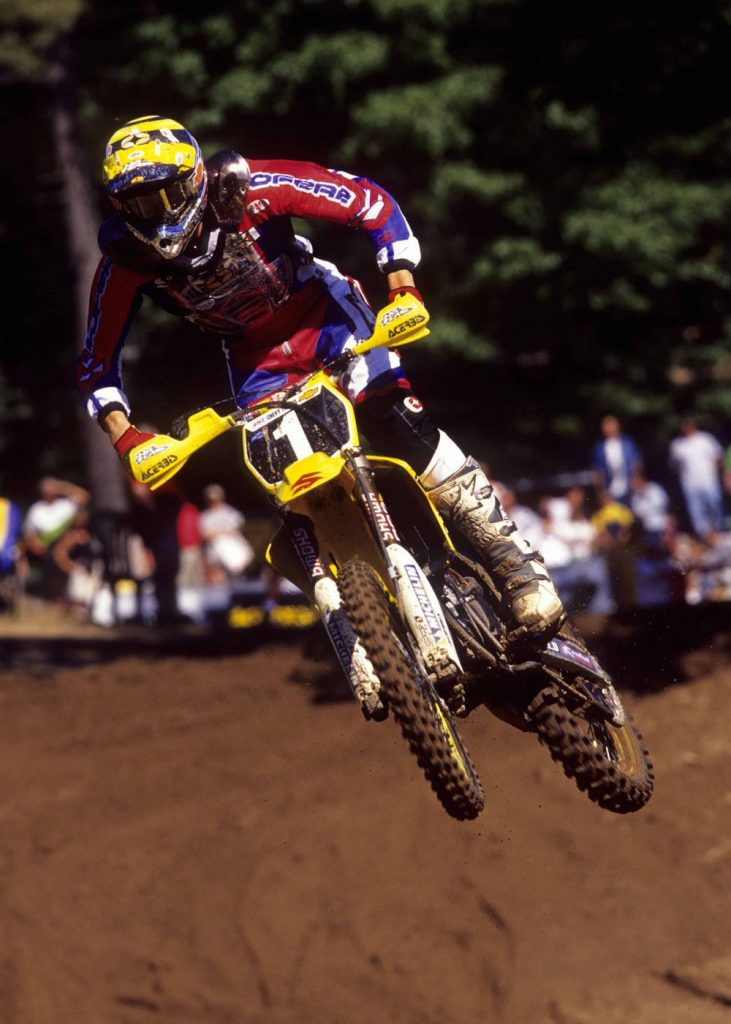 6- The Rise and Fall of No Fear: An Oral History 
These things are always a ton of work and we have all of the stories I've done HERE on the Pulpmx site for posterities sake. This one just about killed me! It was a fascinating story to do but I couldn't get people to talk to me about it and when I did, I didn't get all the answers I wanted. Time causes memories to fade plus a lot of people didn't have great memories of working there. It's an insane story of two brothers that created TWO companies that became iconic in our industry. Crazy! -Matthes
7- Just Short- Austin Politelli 
Can you smell that?  It's the smell of victory from a story written by a guy that nobody is familiar with landing on the PulpMX top 10 most read articles…..yet again.  I'm no stranger to the top 10 list, who could forget my "race to a million" race team budget story that caused Dave Osterman to lose his shit and call me to rant about, what exactly I'm still not sure.  But I digress, as much as I'd like to credit my innovative and expert text interviewing skills or Austin Politelli's carefully crafted answers 2019 was the year of Lime Gate.  It's obvious fans love tragedy and pain with Politelli delivering both with pictures and descriptions of a mangled bike and body.  Text interviews can be tricky, some riders are hard to get engaged in the process, it's not for the faint of heart, not every rider is going to swipe right.  Politelli delivered with a firsthand account of riding through lime and the effects on his body and bike.  Should "Just Short" cumback for 2020?  It's hard to argue against it when we land in the top 10 most read articles year after year butt you'll just have to wait until the LCQ at A1 to find out- Moser
8- Maxxis Tires Classic Steel: 1986 Honda ATC 250R
It is cool to see this one make the list. Like the Honda XR250R Classic Steel that made the cut last year this one stands out because it is outside the bounds of what we normally do at Pulp. The three-wheeler crowd is a passionate lot (you should see the grief I caught for making fun of them in one of my Mutants of Moto columns) and they love to see these old classics receiving some love. Trikes were never my cup of pre-mix, but I can appreciate them for the unique machines that they were and I'm glad people read it seemed to appreciate the effort I put into telling this story.- Blazier
9-Keefer Tested: Top Five Mods for 2019 YZ450F
What's weird to me is that the YZ450F article was number nine and the 250F article was number three… Hmmm.. The 2019 YZ450F was my favorite bike o the year because of its easy to ride nature with suspension that has the most comfort in class. Simple things like a Fire Power battery and a heavy-duty chain makes this thing bulletproof.- Keefer
10- Ask Keefer- October 16th, 2019
I don't remember this article, but it probably got tenth because of CR22, not me.- Keefer
11- Keefer Tested: 11 Things About the 2020 YZ450F
I explained in this article that I felt that the 2020 YZ450F was a big year for the bLU cRU because the bike was much better than the 2019. The 2020 feels lighter, has more connected throttle to rear tire feel, and can corner easier as well. Little did we know that the YZ450F would win almost eery 2020 450 shootout it was entered in.- Keefer
The draw on eyeballs to this column is explained very easily. This was the week of the Houston Triple Crown when the title-chase between Cooper Webb and Marvin Musquin hit fever-pitch. Contact was initiated and reciprocated and what everyone expected upon hearing of the Webb to KTM move, finally occurred. This was what everyone was talking about this week and it was one of the most intriguing stories of the 2019 SX season.- Swizcore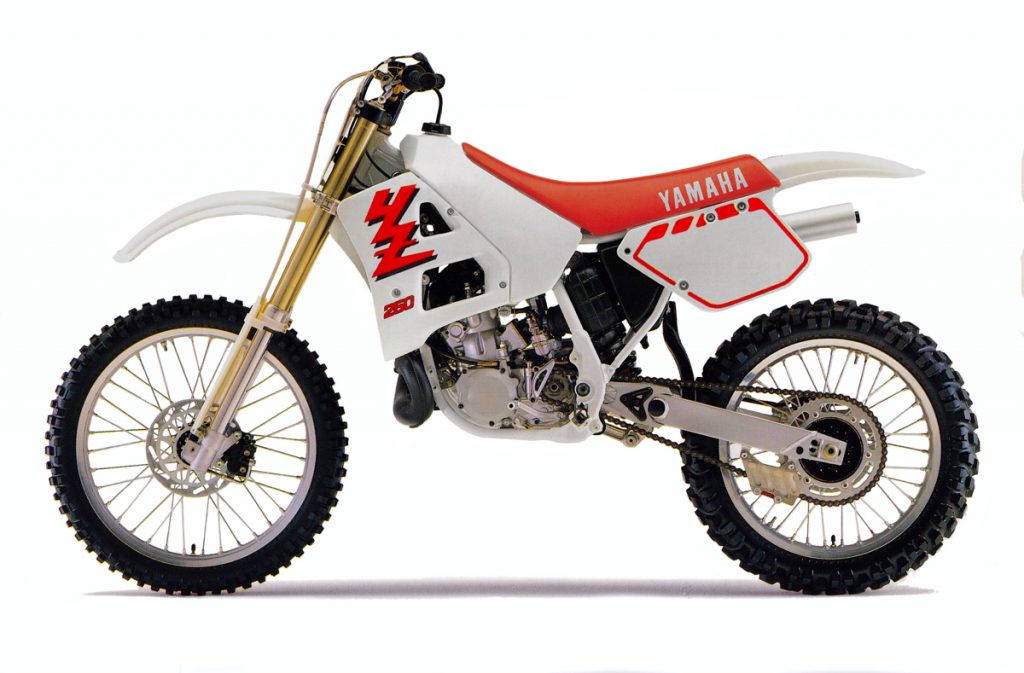 13- Maxxis Tires Classic Steel: Top Ten Yamaha Models 
If there is one thing the internet had shown us, it's that people love top-ten lists. For my part, I love them too and I really enjoyed doing this one. It was actually hard to rank these with so many great bikes to choose from. I really went back-and-forth on the placement and selection of the machines on this list and am still not sure I nailed it. Considering how much I stressed about these completely meaningless and arbitrary rankings I am glad people took the time to read the article and bench race along with us.- Blazier
14-Maxxis Tires Classic Steel: 1981 Suzuki RM125 
This was an incredibly important motorcycle for Suzuki and a real game-changer in 1981. Liquid-cooled, Full Floated and super trick, this RM was the bike to have that year and still stands as one of the best MX machines Suzuki has ever produced. In an era where Suzuki is majorly on the rocks, I think there is a real nostalgia for the days when DeCoster, Bomber, and Suzuki ruled the roost. Hopefully, all of Suzuki's best days are not behind them.- Blazier
I am stoked that people found my 2019 outdoor motocross journey worthy enough to read. Hopefully, we will have a better story to write in 2020!- Keefer
16-Maxxis Tires Classic Steel: Best Looking Suzuki's
Again, Suzuki lovers unite! I have owned a bunch of Zooks over the years and it is great to celebrate some of the beautiful machines they have produced. Those 1990 RMs are still in my top three prettiest motorcycles of all time.- Blazier
17-Keefer Tested: Fly Formula Helmet 
I am very picky on only a few things, when it comes to my actual set up, and one of those things is a helmet. Fly did a great job on the Formula and in this test we went over the technology as well as how light/quiet this helmet actually is.- Keefer
18- Maxxis Tires Classic Steel: 1987 Honda CR250
You can never go wrong by playing the nostalgia card with one of these old 500s. When you ride one now, they are actually not all that terrifying compared to a modern 450F. The smoker is more abrupt, but not really faster. They do sound one hell of a lot better though and that is a lot of the appeal. Old bikes are cool, and absurdly powerful old bikes are even cooler. We love them in spite of their brutish nature, and I think that is why we enjoy reading about these dinosaurs from a long-forgotten past. The King is dead, long live the King.-Blazier
19-Keefer Tested: JGR MX RMZ Kits
RMaRMy is baaaaaack! I went out and tested the JGR engine kits that the consumer can purchase from JGRMX.com and they haul ass! If the Suzuki came stock with these engine set ups, the shootouts, as well as the shit talking would stop. No hate comms on these engine kits. I am looking to build one of these for one of my Suzuki test machines in 2020.- Keefer
I'm glad this article cracked the top 20; pretty proud of it too, even though it is rounding out the list. I always write honestly and my admiration of Chad Reed and his career is no secret. I felt it was a good time to salute him, prior to the kickoff of his last season, at a time when our sport is essentially at it's most quiet and least intriguing. It's always hard to draw eyeballs to written content on the sport during the off-season barring an injury report or some other unexpected event so to get anything on the list regarding racing in November, is pretty nice.- Swizcore